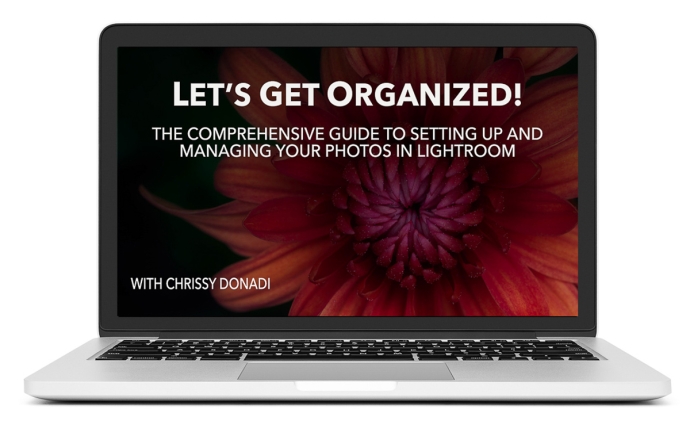 My online Lightroom courses concentrate on processing your images in the Develop Module. They're designed to help you get the most out of your photographs, and enhance your original vision without making the images look unnatural.
But of course there are other aspects of Lightroom. The most important of these – and the part that often causes the most trouble and confusion for people – is the organizational part: importing, setting up folder structures, sorting images, finding images, and so on.
I often get asked whether I can recommend a book or course about that organizational aspect of Lightroom, and I'm happy to say that I finally can. Our friend Chrissy Donadi just launched her Lightroom course called Let's Get Organized! It's a thorough, comprehensive look at how to efficiently setup, organize, and maintain your photo library in Lightroom Classic. Chrissy does a great job of explaining everything clearly, with all the information you need – but not more than you need.