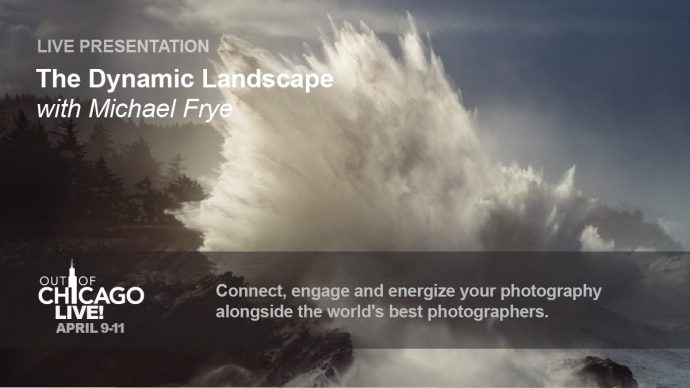 I hope you can join me at the upcoming Out of Chicago Live online photo conference!
I really enjoyed both of the Out of Chicago online conferences last year. It was a lot of fun interacting with everyone, and I loved watching all the presentations from the other instructors.
The next edition of Out of Chicago Live is coming up soon: April 9-11. They've gathered an amazing lineup of instructors in all genres of photography. In the landscape-photography world that includes Alister Benn, Brooks Jensen, Charlotte Gibb, Chuck Kimmerle, Cole Thompson, Colleen Miniuk, Daniel Kordan, Francesco Gola, David Cobb, David Johnston, David Kingham, Eric Bennett, Erin Babnik, Franka Gabler, Ian Plant, Jennifer Renwick, John Barclay, Joshua Cripps, Mark Denney, Martin Bailey, TJ Thorne, Nick Page, Sarah Marino, Sean Bagshaw, and William Neill. It's a quite a lineup, and it's an honor to be part of this group.