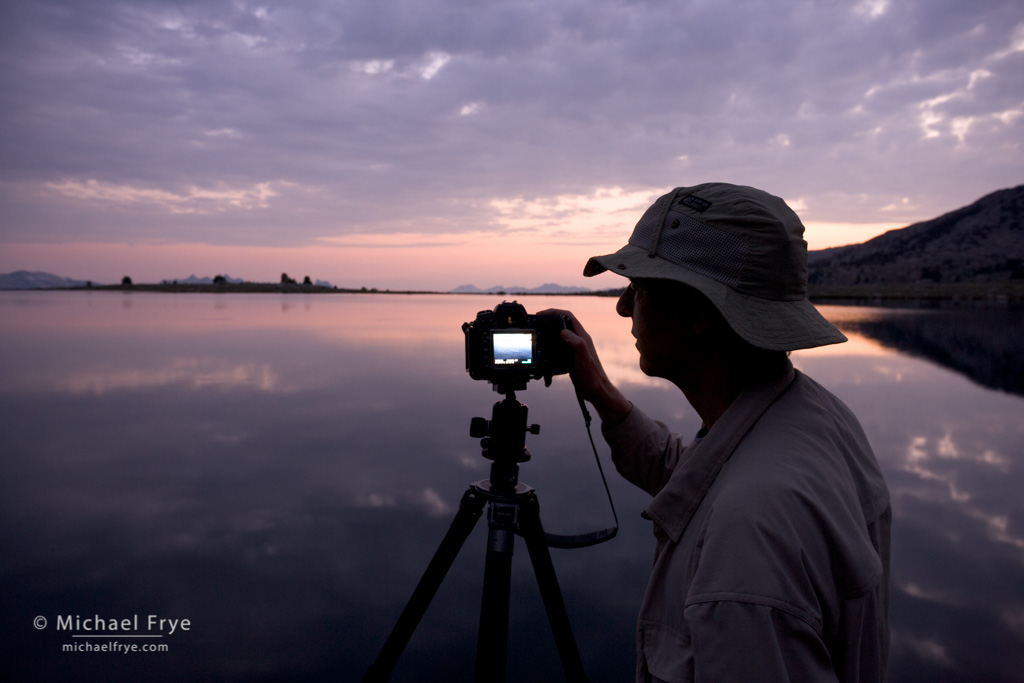 I am very fortunate to have a loyal and enthusiastic group of people who follow my blog and want to take my workshops. This means the workshops fill quickly, and I know it can sometimes be frustrating to see that all the workshops are full. Here are some tips for getting into one of my workshops for the first time:
• Get on my mailing list. Because the workshops are so popular, we usually give our workshop alumni advance notice when a new workshop becomes available. The more popular workshops often fill just with our alumni, but if a workshop doesn't fill then I'll send an email to my general list. There is no separate workshop mailing list. There is only one list, which includes a subscription to my blog. You can sign up for the list on any page of my blog.
• Don't hesitate! When I do send an email about a new workshop to my general list, the available spots usually fill very quickly.
• Get on the waiting list. If you're interested in a workshop, but it's full, first read the workshop description and FAQ page carefully to make sure you have the experience and hiking ability required. Then email Claudia to sign up for the waiting list. Cancellations are common, and even if there are people ahead of you on the waiting list there's always a chance you might get in – especially if it's a last-minute cancellation, and people ahead of you on the list have made other plans.
• Persistance pays, so keep trying. We hope to see you in a workshop sometime!
I love teaching, sharing my knowledge of photography, and helping others express their photographic vision. I'm dedicated to making sure that every student who takes one of my workshops comes away with new skills, new inspiration, and new ideas about how they can express themselves through their photography.
Cutting Through the Clutter
The world of digital photography can be complicated and confusing. There's lots of conflicting information out there. I work hard to cut through the clutter and give students clear, simple advice that will help them improve their photography and better express their own unique view of the world through their photographs.
It's one thing to watch an instructor talk about finding the right exposure, or demonstrating a Photoshop or Lightroom technique. You may think you understand it—until you try it yourself.
I think the best way to learn is by doing. In my workshops I make sure that every student has the opportunity to practice the techniques that I teach, with one-on-one help from me and my assistants.
Many workshops talk about small class sizes, and then say they limit the number of students to 15, or even 20. I don't consider 15 to the be a small class. It's impossible for an instructor to give fifteen people the personal attention and hands-on experience necessary to improve their technique and learn to make more creative photographs.
I believe in truly small classes, and personal attention. The maximum number of students in my field workshops is twelve, and most have less. And classes with at least six students include a knowledgeable assistant to make sure that there is always someone available to answer questions.
Advanced Composition and Storytelling: An Online Workshop
January 7-8, 2023
(Completed)
Winter Speaker Series for Nature Photography Classes
January 16, 2023
Advanced Composition and Storytelling: An Online Workshop
January 21-22, 2023
(Completed)
Advanced Composition and Storytelling: An Online Workshop
January 28-29, 2023
(Completed)
Death Valley Under the Stars
April 17-20, 2023
(Completed)
NANPA Summit Keynote Presentation, "The Art of Nature Photography"
May 4-6, 2023 (my keynote will be on May 4th)
Out of Olympic Photography Conference
May 7-11, 2023
The Mystic Forest: Redwoods Along the Northern California Coast
May 29 - June 2, 2023
(Completed)
Advanced Composition and Storytelling: An Online Workshop
June 10-11, 2023
(Completed)
Starry Skies Adventure: Yosemite and the Eastern Sierra
June 19-22, 2023
(Completed)
The Range of Light: Yosemite and the High Sierra
July 10-14, 2023
(Completed)
Advanced Composition and Storytelling: An Online Workshop
August 5-6, 2023
(Waitlist)
Advanced Composition and Storytelling: An Online Workshop
September 23-24, 2023
(Waitlist)
Olympic Peninsula (through Visionary Wild, with co-leader Jerry Dodrill)
October 9-13, 2023
(Waitlist)
Exploring the Oregon Coast
November 7-11, 2023
(Waitlist)
Advanced Composition and Storytelling: An Online Workshop
December 2-3, 2023
(Waitlist)
Yosemite in Winter
December 11-15, 2023
(Waitlist)
Death Valley (through Visionary Wild, with co-leader Jerry Dodrill)
March 4-8, 2024
(Waitlist)
Grand Canyon by Raft (through Visionary Wild, with co-leader Jerry Dodrill)
May 2-13, 2024
(Waitlist)
The Mystic Forest: Redwoods Along the Northern California Coast
June 2-6, 2024
(Waitlist)
Starry Skies Adventure: Yosemite and the Eastern Sierra
June 30 - July 3, 2024
(Waitlist)
The Range of Light: Yosemite and the High Sierra
July 15-19, 2024
(Waitlist)