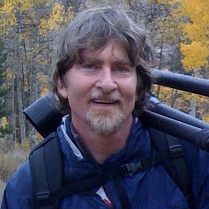 I'm a professional photographer specializing in landscapes and nature, and the author and/or principal photographer of five books and several ebooks, including
Digital Landscape Photography: In the Footsteps of Ansel Adams and the Great Masters
;
The Photographer's Guide to Yosemite
; and three books in the
Yosemite Meditations
series.
In addition, I've written numerous magazine articles on the art and technique of photography, and my images have been published in over thirty countries around the world, in publications like National Wildlife, Outdoor Photographer, American Photo, Sunset, Texas Highways, and a bunch of others. I've lived either in or near Yosemite National Park since 1983, currently residing just outside the park in Mariposa, California.
I love photography, and love helping other passionate photographers express their vision through my workshops, online courses, and blog!
My 30-year-old dictionary defines photography as "The art or process of producing images of objects upon a photosensitive surface (as film in a camera) by the chemical action of light or other radiant energy."
I'm not sure about "producing images of objects." I tell students that we don't photograph objects, we photograph the light reflected off of objects. A great subject with poor light will make a poor photograph; an ordinary subject with great light can make a great photograph.
But I like the part about "radiant energy." Although I'm sure Webster's didn't mean it this way, I think the radiant energy comes mostly from the photographer, or from the interaction between the photographer and his or her subject.
Some photographers have a uniform, recognizable style. I'm not one of them. To me it seems limiting to only photograph the world one way, so I've developed several distinct bodies of work. These include surreal nighttime images, delicate high-key work, and classic landscape photographs.
Despite some obvious differences in style, the subject is always nature, and my main tool is light – that radiant energy. Light is what allows me to create a mood, whether that mood is lyrical, playful, or mysterious.