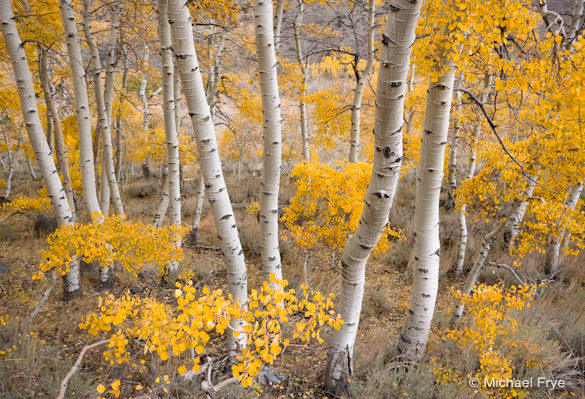 As fall approaches, you might be wondering where and when to photograph fall color around Yosemite. Click here to read my post from last September describing some of my favorite autumn locations.
It's too early to tell what kind of fall we'll have. Some of the Indian rhubarb in Yosemite Valley has already turned yellow, which is a bit early. I'll be going to Bishop this weekend for the Millpond Music Festival, so I'll let you know if I see any high-elevations aspens staring to change color.
Let's hope for a nice fall!