The Creative Spark: Inside Bodie with Your iPhone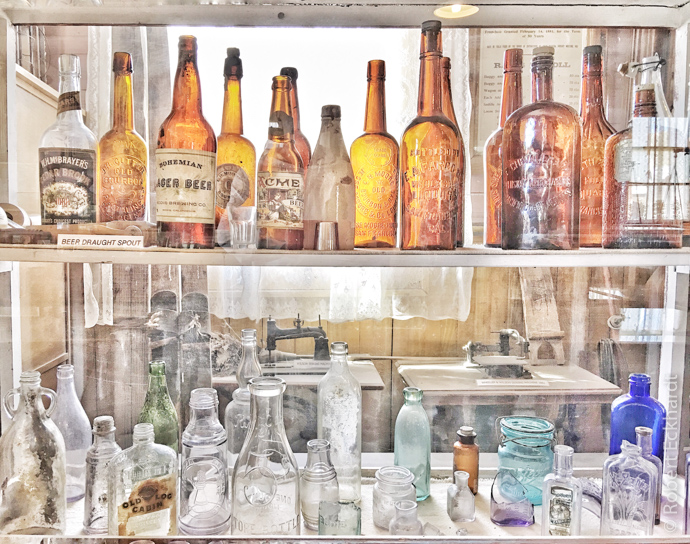 • Instructor: Robert Eckhardt
• August 29-31, 2019
• Lee Vining and Bodie State Historic Park, California
• Focus: Field and Classroom
• Maximum 10 Participants
• Tuition: $1085 (includes Bodie permit fees)
• Workshop FAQ
This workshop is full!
Please email us to sign up for the waiting list.

This three-day workshop will cover iPhone photography from beginner to advanced, and allow you to practice your new skills in Bodie – a perfect place for iPhone photography. We'll have special early-morning access to this wonderful ghost town, including permission to photograph inside some of the amazing, well-preserved interiors that are normally off-limits to the public.
Along the way we'll show you how to shoot and process print-worthy images with your phone, how iPhone image-making can expand your photographic horizons, and how iPhone creativity and experimentation can enhance and improve your overall photographic expression. Here are some of the topics we'll cover:
• Stabilizing your phone for sharper images
• Hard-to-find but powerful features of Apple's Camera app
• Camera replacement apps and the advantages and disadvantages of each
• High-resolution panoramas and how to capture them
• Capturing high contrast scenes and the different options for HDR (high dynamic range)
• Image file formats (RAW, JPEG, and HEIF, Apple's new image file format), which ones to use, and when
• Basic image editing workflow
• Advanced image editing with Snapseed and other third party apps
• Fixing image problems and removing unwanted elements
• Creating your own style, and recreating it consistently across a group of images
• Using filters and filter apps to create atmosphere and mood
• Adding textures to your images
• Giving an image a painterly look — and how to fine-tune and improve the results
• Blending images together
• Useful accessories, including: add-on lenses, tripods, battery boosters, lens cleaning tools, and styluses
We'll make two trips to Bodie – an ideal place to practice your new iPhone skills and make creative images that express your artistic vision. And we'll be right there with you, answering any questions that may arise – from basic composition to app-specific options – and helping you achieve the best possible images of a truly remarkable location.
Any level of iPhone experience is welcome in this workshop. We suggest that you come equipped with an iPhone 6, 6 Plus, or later. See the workshop FAQ page for more details about the equipment required.
You have a complete photography darkroom, start to finish, in your iPhone. It has everything you need to shoot, process, and share your photographs. I hope you'll join us as we show how to do all these things, and especially, how to spark your creativity with the one camera you always have with you.