The Range of Light:
Yosemite and the High Sierra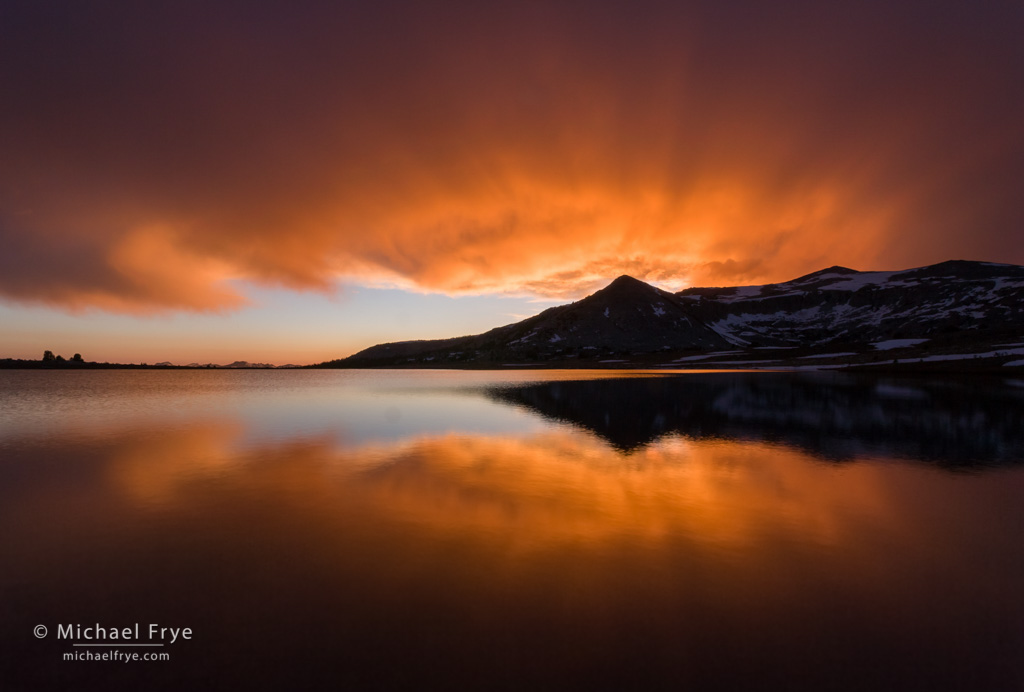 • Instructor: Michael Frye
• July 14-18, 2019 (five days)
• Yosemite National Park High Country and Mono Lake
• Focus: Field and Classroom
• Level: Advanced Beginner, Intermediate, and Advanced
• Maximum 10 Participants
• Tuition: $1175
• Workshop FAQ
This workshop is full!
Please email us to sign up for the waiting list.

Yosemite is as famous for its crowds as its scenery. But just beyond the pavement, crowds, and over-photographed vistas lies a beautiful world that few photographers reach, in the high alpine basins of the Yosemite high country. In this workshop I'll take you to sparkling alpine lakes, polished granite basins, flowing creeks, flower gardens, and ridge top views that lie within a few miles of the teeming roadways, yet feel like they're deep in the backcountry.
You'll also learn the techniques needed to make beautiful photographs once you get to these spots, including how to master light, exposure, and composition. Part of this learning process includes portfolio reviews – one of the best ways to advance your photographic skills.
This workshop will include moderate to strenuous hiking (up to 6 miles per day) at high elevations. Participants MUST be healthy and in good physical condition. The workshop is based in Lee Vining, outside the eastern entrance to Yosemite, but the field sessons will take place in the high country of Yosemite National Park and the adjacent Inyo National Forest, at elevations of 8,000 to 11,000 feet, and the elevation makes the hiking much more difficult. You must be prepared to hike on trails with elevation gains of 1000 feet within one mile that contain rocky and uneven hiking surfaces. If you have any questions or concerns about your ability to participate in this workshop, please email me.
All camera formats and levels of photographic experience are welcome.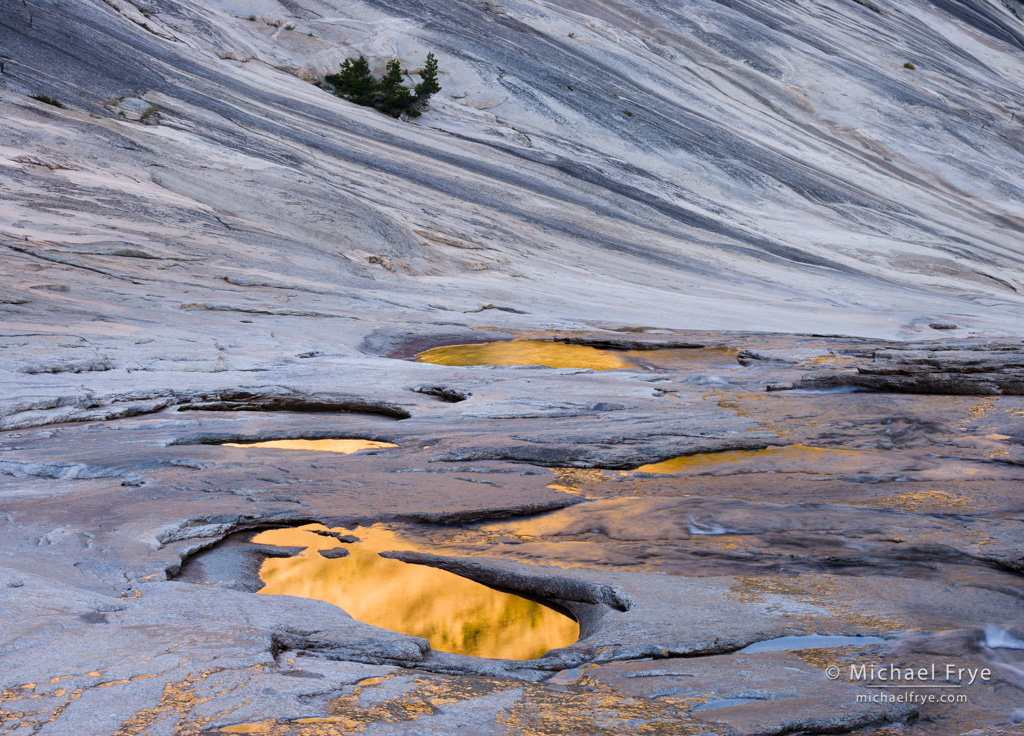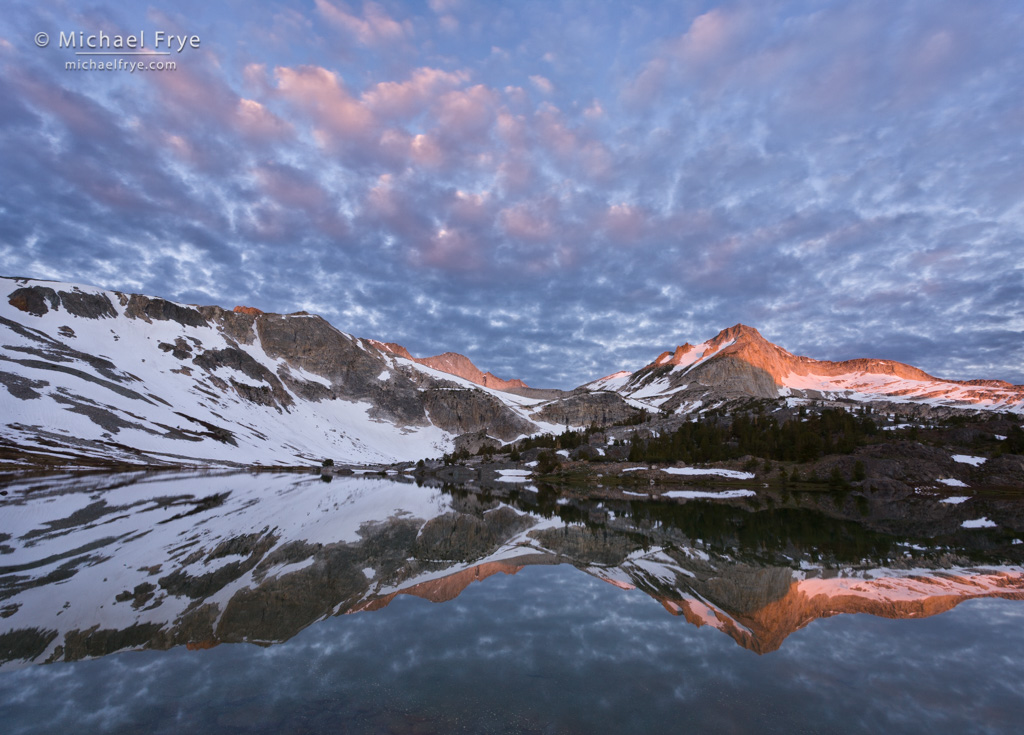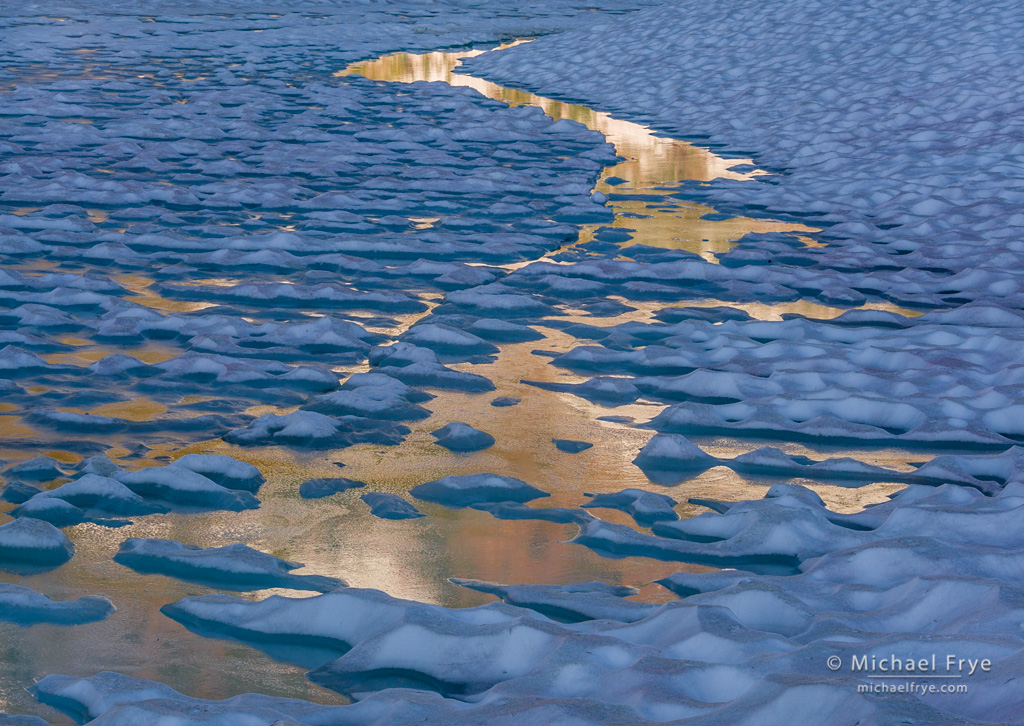 Legal Stuff:
This workshop is conducted by Michael Frye Photography and is operated under special use permit with the Inyo National Forest. In accordance with Federal law and U.S. Department of Agriculture policy, this institution is prohibited from discriminating on the basis of race, color, national origin, sex, age or disability. (Not all prohibited bases apply to all programs.)
To file a complaint of discrimination, write USDA, Director, Office of Civil Rights, Room 326-W, Whitten Building, 1400 Independence Avenue, SW, Washington, D.C. 20250-9410 or call (202) 720-5964 (voice and TDD). USDA is an equal opportunity provider and employer.