The Digital Landscape: Spring in Yosemite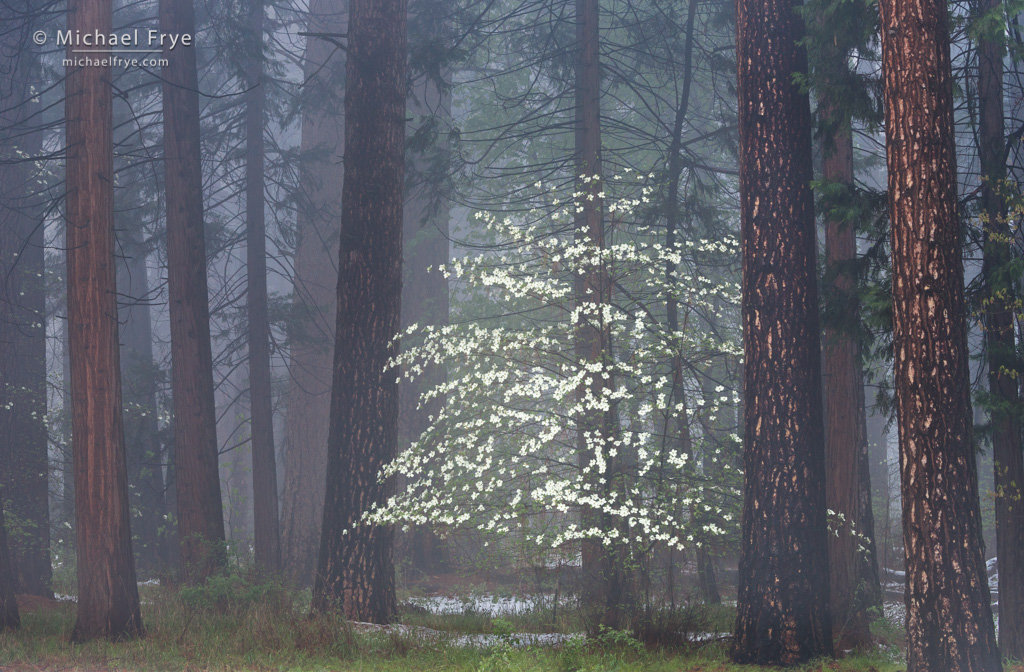 • Instructor: Michael Frye
• April 25-29, 2017 (five days)
• Yosemite National Park
• Focus: Field and Digital Darkroom
• Level: Advanced Beginner, Intermediate, and Advanced
• Maximum 8 Participants
• Tuition: $950
This workshop is run by The Ansel Adams Gallery. Please see their website for more information.
This workshop is full! Please contact The Ansel Adams Gallery to get on the waiting list.
Landscape photography has entered the digital age. There are many advantages to using digital cameras, but the fundamentals remain the same. No camera can turn a good composition into a bad one!
This workshop will help you master the technical aspects of your digital camera, such as exposure and depth of field, then go beyond this to improve your compositions, your understanding of light, and your creativity. We'll photograph the waterfalls, blooming dogwoods, and granite monoliths of Yosemite Valley, then take those images into our digital lab to edit, process and print them with Adobe Lightroom and Photoshop. We'll cover topics such as:
• Exposure
• Reading histograms
• Depth of field
• White balance
• Choosing Raw or JPEG
• Composition
• Light
• Capturing a mood
• Editing, cataloging, processing, and printing images with Adobe Lightroom
• Further processing in Photoshop
This class is designed for photographers of all levels except real beginners. Participants should have some photography experience and be familiar with the operation of their camera. A digital SLR or mirrorless camera is recommended, but an advanced compact camera (with complete manual operation and Raw mode) is okay. Some prior experience with Lightroom is required. You'll need to bring your own laptop for this class.