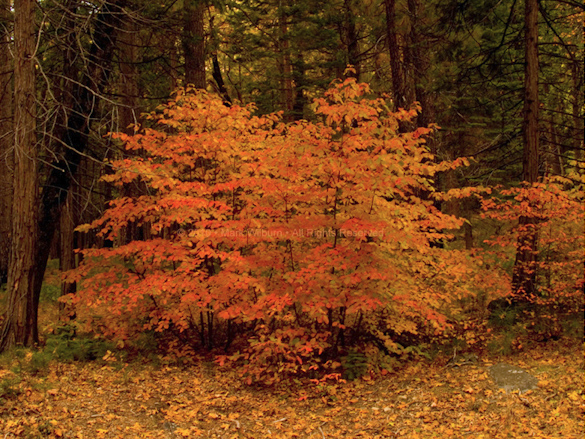 "Dogwood" by Mark Wilburn
This week's photograph was made by Mark Wilburn in Yosemite Valley. By having his image chosen for this critique Mark will receive a free 16×20 matted print from Aspen Creek Photo. If you'd like your images considered for future critiques you can upload them to the Flickr group I created for this purpose.
Overview, Composition, and Light
This image was made just a few days ago, on November 6th, near the peak of fall color in Yosemite Valley this year. In fact I was nearby, teaching a private workshop, when Mark made this photograph. I exchanged some pleasantries with a man who said he read my blog, but I didn't get his name. Then when I contacted Mark about using this image for a critique he told me that was him!
Anyway, I know exactly where these dogwoods are: near Gates of the Valley, also known as Valley View. The dogwoods in this area are striking right now, but not necessarily easy to photograph. It's one thing to find a colorful subject; it's another to build a strong composition around that color.