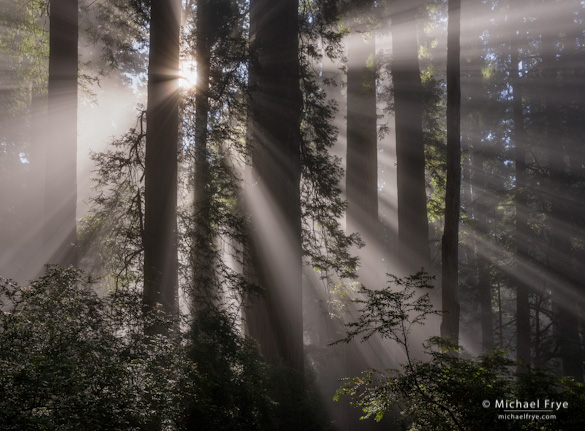 Next week I'll be announcing two new workshops for 2013. I'm very excited about these courses because they'll offer great learning experiences in amazing places. I can't wait to tell you about them, but because these workshops often fill quickly I want to give my most dedicated, loyal supporters the first chance to sign up. So the initial notice about these workshops will only go to people who are subscribed to my blog and email list, not to the public.
If you're reading this post in your email inbox then you don't have to do anything—you're already subscribed. You'll get an email from me next week with all the information about the new workshops. (Unless you're subscribed through RSS, in which case you'll see a big blue bar across the top of the email with "RSS" in big letters near the right-hand side. RSS subscribers will not get the announcement about the new workshops until it's announced publicly.)
If you haven't already subscribed you can do so by entering your email address in the box in the right-hand column, or at the end of this post. By subscribing you'll be among the first to know about new workshops before they're announced publicly. I'm also planning other projects, like ebooks and online courses, that will only be available to subscribers, or will be offered to subscribers with an exclusive discount before they're offered to the general public. And you'll get all my new blog posts by email.
I try to offer quality over quantity, so I usually post articles on the blog once or twice a week. Other announcements, like those about workshops, are only occasional events that happen a few times a year. In other words I won't be filling up your inbox with junk. I don't share my subscriber list with anyone, period, and you can easily unsubscribe at any time.
So if you're a subscriber, stay tuned for those workshop announcements! And if you're not subscribed already, just enter your email address below. I look forward to hearing your comments on the blog, and maybe seeing you in person in an upcoming workshop.
— Michael Frye
Enter your email address here to subscribe to the blog and be the first to hear about upcoming workshops and other events:
Related Posts: 2013 Ansel Adams Gallery Workshops Announced!; Hidden Yosemite Workshop
Michael Frye is a professional photographer specializing in landscapes and nature. He is the author and photographer of The Photographer's Guide to Yosemite, Yosemite Meditations, and Digital Landscape Photography: In the Footsteps of Ansel Adams and the Great Masters, plus the eBooks Light & Land: Landscapes in the Digital Darkroom, and Exposure for Outdoor Photography. He has written numerous magazine articles on the art and technique of photography, and his images have been published in over thirty countries around the world. Michael has lived either in or near Yosemite National Park since 1983, currently residing just outside the park in Mariposa, California.