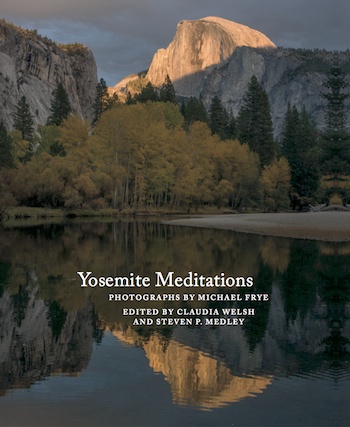 In the early 2000s, my wife Claudia – then manager of The Ansel Adams Gallery – saw the need for small, inspirational books for the Yosemite visitor. She worked with Steve Medley, the president, publisher, and editor for the Yosemite Association (now Yosemite Conservancy), to find meaningful quotes about nature, conservation, and Yosemite, and pair those quotes with my photographs to create the original Yosemite Meditations book. Since then, Yosemite Meditations has gone through several reprints, and spawned two companion volumes: Yosemite Meditations for Women, and Yosemite Meditations for Adventurers.
Now the Yosemite Conservancy has released the Tenth Anniversary Edition of Yosemite Meditations. Again, Claudia did a great job of finding and pairing new quotes and photographs, mixing them with favorites from the first edition, and keeping the spirit and flavor of the original book.
If you order the Tenth Anniversary Edition of Yosemite Meditations directly from us through the "Add to Cart" button below, Claudia and I will both sign the book. You can also order directly from the publisher, the non-profit Yosemite Conservancy. In addition, the Conservancy has a 10% discount on Yosemite Meditations for Adventurers as their Retail Item of the Month (enter the code ADVENTURE on checkout).
There's a nice review of the new edition of Yosemite Meditations on VividLife. Also, if you're on Goodreads, we're giving away (through the generosity of the Yosemite Conservancy) ten copies of this tenth anniversary edition.
This tenth anniversary edition is dedicated to Steve Medley, former president of the Yosemite Association. It was such a pleasure to work with Steve on the first edition of this book; we enjoyed a lot of laughs together! Sadly, Steve passed away in 2006. We miss him greatly, but his many contributions to Yosemite live on.
We hope you like this revised edition, and, as always, we really appreciate your support!
— Michael Frye
Yosemite Meditations Tenth Anniversary Edition

Hardcover with jacket; approx. 6×5 inches; 96 pages

9.95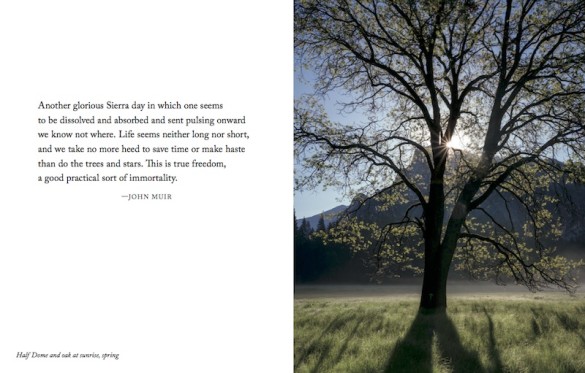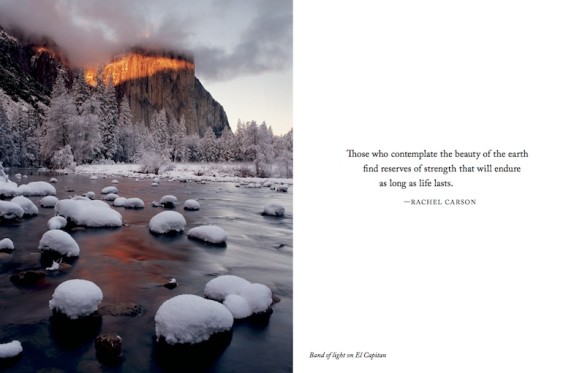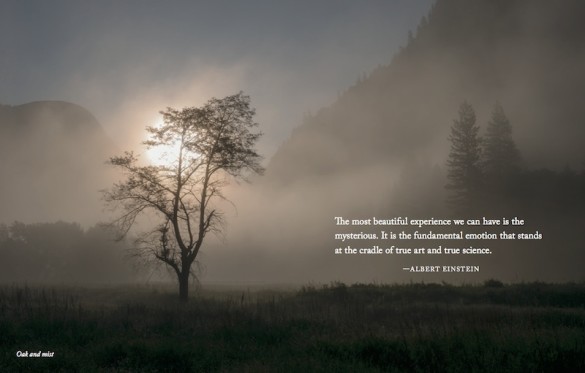 Related Posts: Yosemite Meditations for Women; Yosemite Meditations for Adventurers
Did you like this article? Click here to subscribe to this blog and get every new post delivered right to your inbox!
Michael Frye is a professional photographer specializing in landscapes and nature. He is the author or principal photographer of The Photographer's Guide to Yosemite, Yosemite Meditations, Yosemite Meditations for Women, and Digital Landscape Photography: In the Footsteps of Ansel Adams and the Great Masters. He has also written three eBooks: Light & Land: Landscapes in the Digital Darkroom, Exposure for Outdoor Photography, and Landscapes in Lightroom 5: The Essential Step-by-Step Guide. Michael written numerous magazine articles on the art and technique of photography, and his images have been published in over thirty countries around the world. Michael has lived either in or near Yosemite National Park since 1983, currently residing just outside the park in Mariposa, California.