Yosemite in Winter:
Mastering the Art of Landscape Photography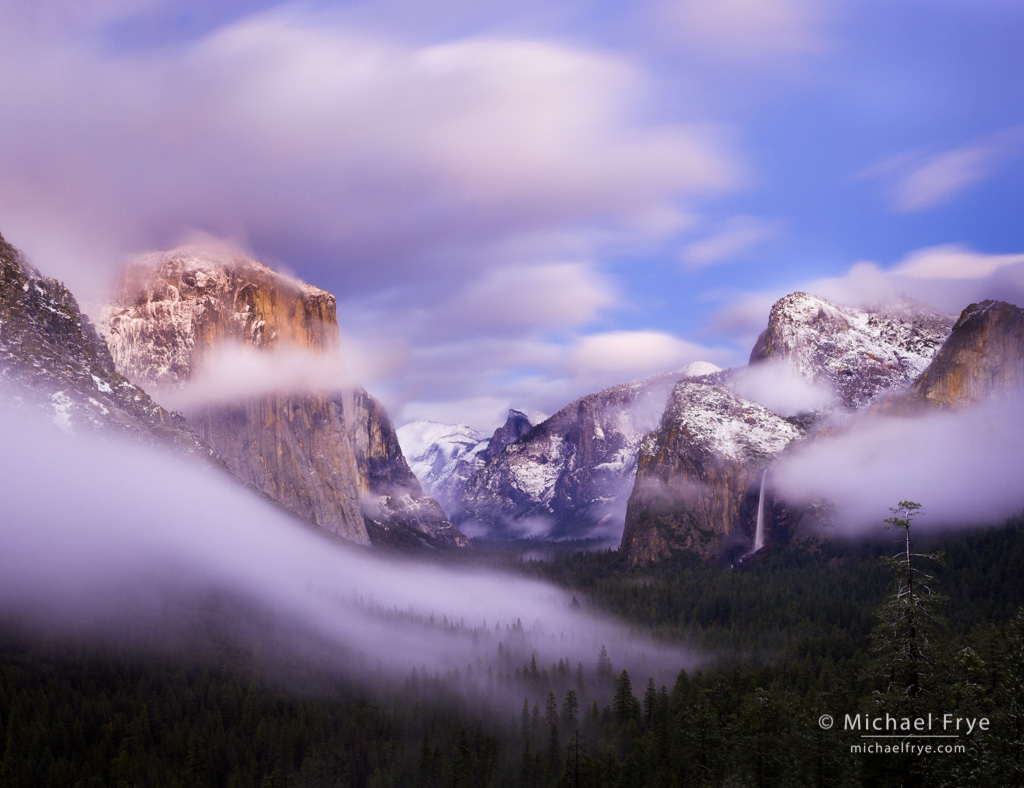 • Instructor: Michael Frye
• December 11-15, 2023 (five days)
• Yosemite National Park and El Portal
• Focus: Field and Classroom
• Level: Intermediate and Advanced
• Maximum 8 Participants
• Tuition: $1750
•
Workshop FAQ
This workshop is full!
Please email us to sign up for the waiting list.

Do you want to make powerful, expressive photographs? This workshop will help you do that by improving your compositional skills, showing you how to tap into your imagination and creativity, and helping you master advanced techniques in landscape photography.
You'll gain a deeper understanding of composition and visual language, and of how to apply that knowledge in a practical way in the field. We'll also delve into photography's most essential element – light – including how to plan, scout, assess the weather and conditions, and find the best combinations of subject and light for the conditions. In addition, you'll learn how to master advanced techniques like exposure blending and focus stacking.
This workshop will focus on composition, creativity, and advanced techniques, so it's suitable for intermediate and advanced photographers who know how to use their cameras, have a solid, working understanding of the technical fundamentals like exposure and depth of field, and are comfortable processing their images in Lightroom, Photoshop, or other programs. Any DSLR or mirrorless camera should be suitable for this class.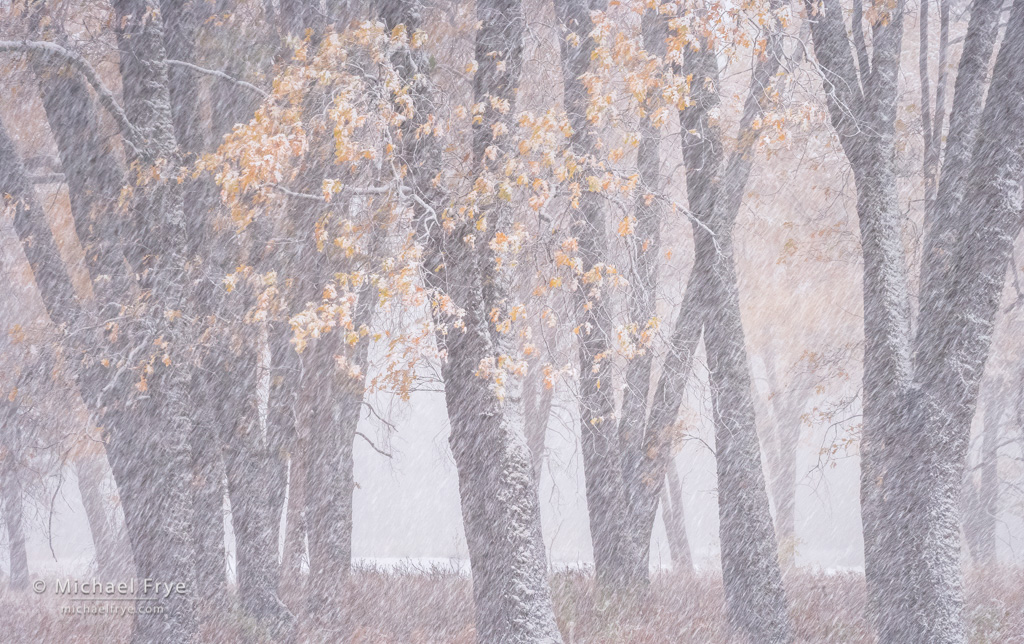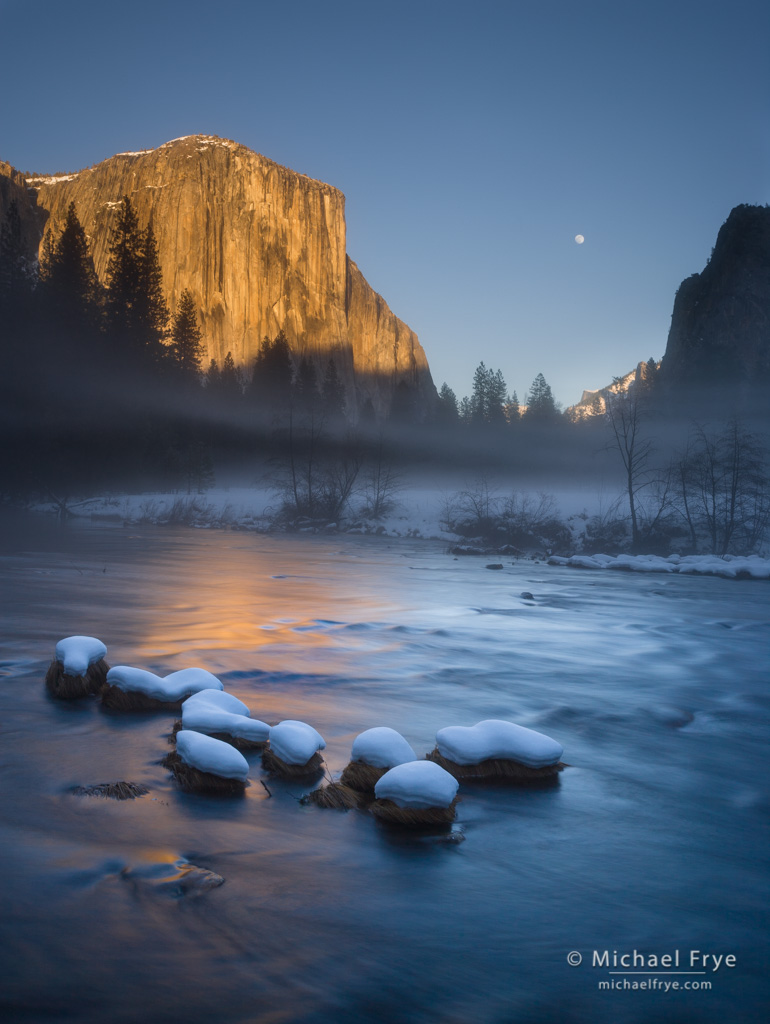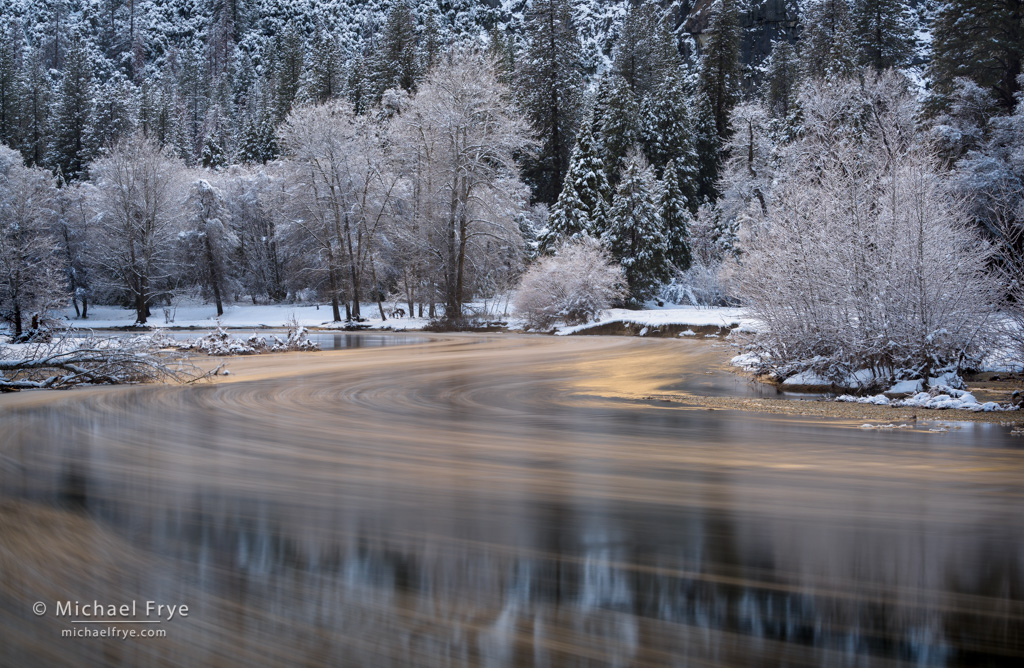 Advanced Composition and Storytelling: An Online Workshop
January 7-8, 2023
(Completed)
Winter Speaker Series for Nature Photography Classes
January 16, 2023
Advanced Composition and Storytelling: An Online Workshop
January 21-22, 2023
(Completed)
Advanced Composition and Storytelling: An Online Workshop
January 28-29, 2023
(Completed)
Death Valley Under the Stars
April 17-20, 2023
(Completed)
NANPA Summit Keynote Presentation, "The Art of Nature Photography"
May 4-6, 2023 (my keynote will be on May 4th)
Out of Olympic Photography Conference
May 7-11, 2023
The Mystic Forest: Redwoods Along the Northern California Coast
May 29 - June 2, 2023
(Waitlist)
Advanced Composition and Storytelling: An Online Workshop
June 10-11, 2023
(Waitlist)
Starry Skies Adventure: Yosemite and the Eastern Sierra
June 19-23, 2023
(Waitlist)
The Range of Light: Yosemite and the High Sierra
July 10-14, 2023
(Waitlist)
Advanced Composition and Storytelling: An Online Workshop
August 5-6, 2023
(Waitlist)
Olympic Peninsula (through Visionary Wild, with co-leader Jerry Dodrill)
October 9-13, 2023
(Waitlist)
Exploring the Oregon Coast
November 7-11, 2023
(Waitlist)
Yosemite in Winter
December 11-15, 2023
(Waitlist)
Grand Canyon by Raft (through Visionary Wild, with co-leader Jerry Dodrill)
May 2-13, 2024