The Mystic Forest:
Redwoods Along the Northern California Coast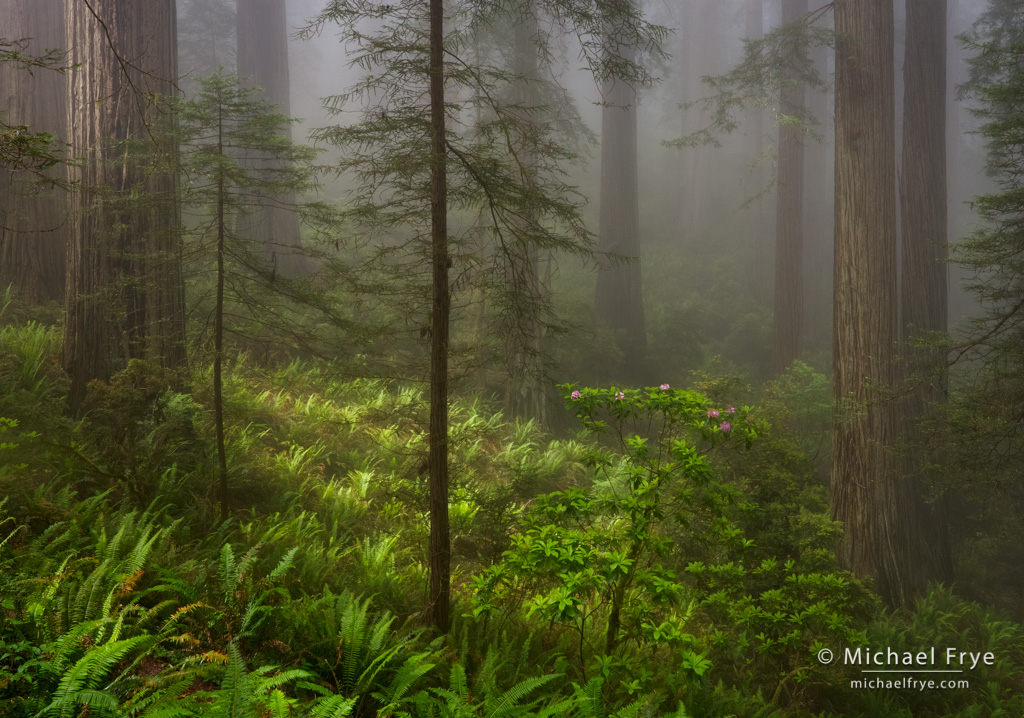 • Instructor: Michael Frye
• May 29th – June 2nd, 2023
• Redwood National and State Parks
• Focus: Field and Classroom
• Level: Advanced Beginner, Intermediate, and Advanced
• Maximum 8 Participants
• Tuition: $1585
•
Workshop FAQ
This workshop is full!
Please email us to sign up for the waiting list.

Have you ever stood in front of a magnificent landscape, but been disappointed with the resulting photographs? If so you're not alone. I think all of us have made images that didn't capture what we saw, or how we felt when witnessing a beautiful scene.
But it's possible to get beyond that—to learn to how to truly communicate through your photographs, and capture the mood of a landscape.
The primeval redwood forests and rugged coastlines of Northern California are the perfect place to learn how to make photographs that connect with viewers on an emotional level. I've fallen in love with this area over the last few years because beautiful, moody landscapes abound, and the photographic potential seems unlimited.
During this workshop we'll look for juxtapositions of redwoods and the rhododendrons which should be blooming in early June, and explore the bluffs, coves, and sea stacks along the coast.
To help you capture these scenes I'll show you how to use lines, shapes, tones, and colors to affect the mood of an image, and how light and weather can communicate the feeling of a particular time and place. We'll also delve into the visual language of photography – how to use the symbolism of the subject, light, and weather to communicate your vision.
Of course we'll also cover fundamentals like exposure, histograms, and depth of field. Technique and vision go together!
Here's a partial list of the topics we'll cover:
• How to make simple, strong compositions
• Using lines, shapes, and patterns to create compelling designs
• Learning the visual language and symbols of photography
• Understanding light and weather
• Capturing a mood
• Exposure
• Reading histograms
• Sharpness and depth of field
This workshop is designed for photographers of all levels except real beginners. Participants should have a good understanding of camera fundamentals like exposure and depth of field, and be familiar with the operation of their camera.
The best places to photograph redwoods aren't right by the road, so some moderate hiking will be required. We may also need to traverse slippery, muddy trails, and climb over driftwood logs to reach some of the rocky coastal beaches. Please be sure you're healthy, in good physical condition, and capable of negotiating rough or slippery trails before signing up for this workshop.
I hope you'll be able to join us!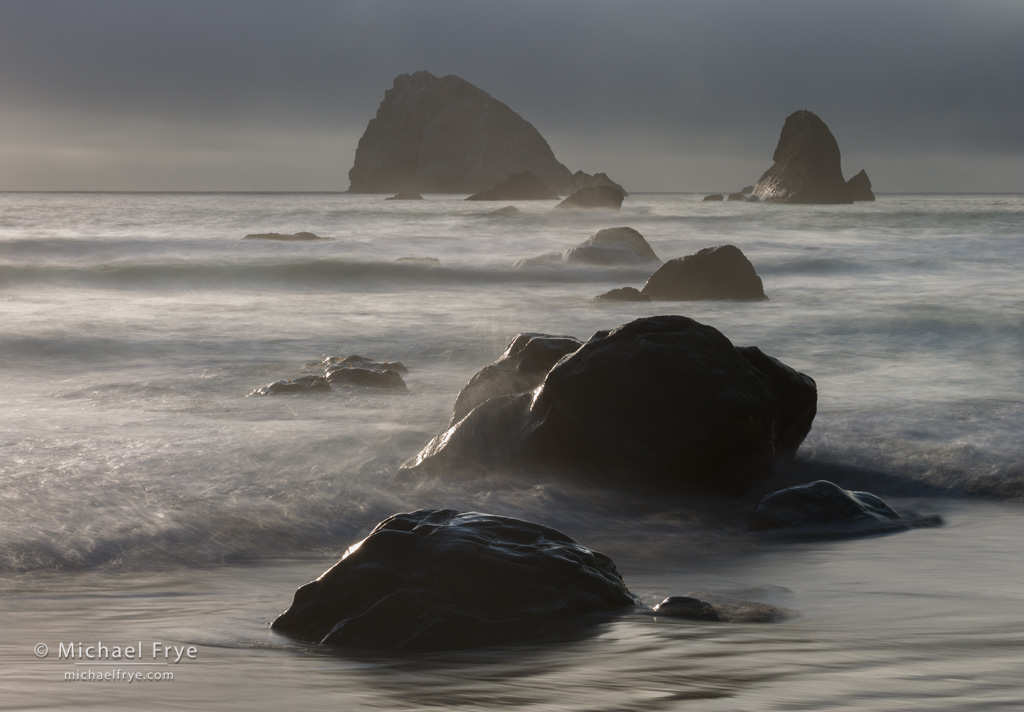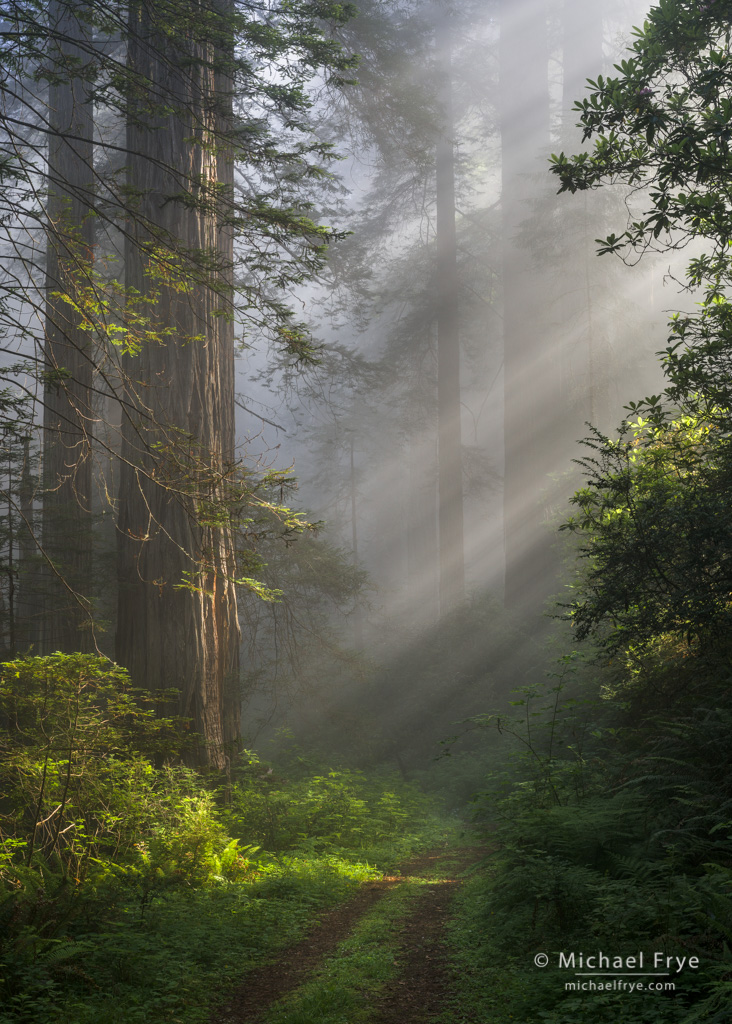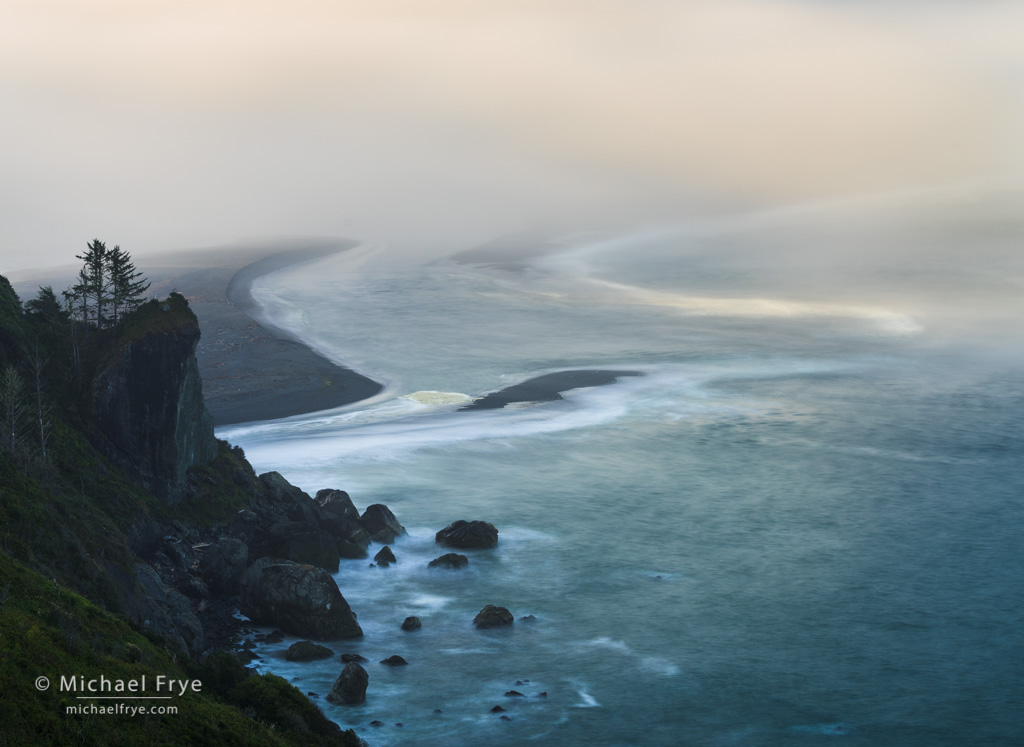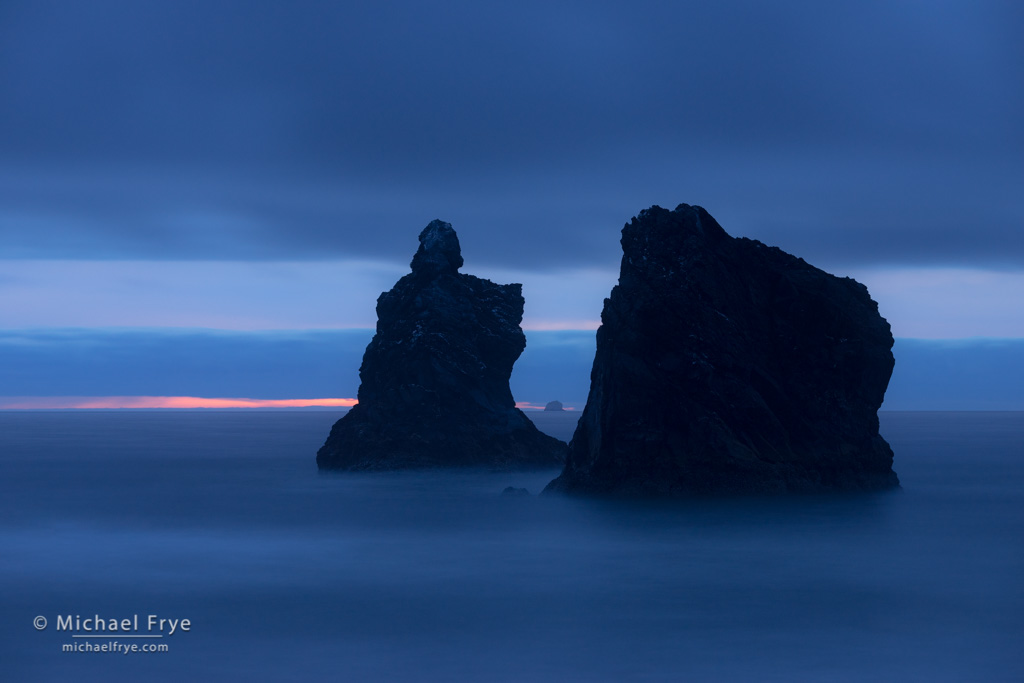 Advanced Composition and Storytelling: An Online Workshop
January 7-8, 2023
(Completed)
Winter Speaker Series for Nature Photography Classes
January 16, 2023
Advanced Composition and Storytelling: An Online Workshop
January 21-22, 2023
(Completed)
Advanced Composition and Storytelling: An Online Workshop
January 28-29, 2023
(Completed)
Death Valley Under the Stars
April 17-20, 2023
(Completed)
NANPA Summit Keynote Presentation, "The Art of Nature Photography"
May 4-6, 2023 (my keynote will be on May 4th)
Out of Olympic Photography Conference
May 7-11, 2023
The Mystic Forest: Redwoods Along the Northern California Coast
May 29 - June 2, 2023
(Completed)
Advanced Composition and Storytelling: An Online Workshop
June 10-11, 2023
(Completed)
Starry Skies Adventure: Yosemite and the Eastern Sierra
June 19-22, 2023
(Completed)
The Range of Light: Yosemite and the High Sierra
July 10-14, 2023
(Completed)
Advanced Composition and Storytelling: An Online Workshop
August 5-6, 2023
(Waitlist)
Advanced Composition and Storytelling: An Online Workshop
September 23-24, 2023
(Waitlist)
Olympic Peninsula (through Visionary Wild, with co-leader Jerry Dodrill)
October 9-13, 2023
(Waitlist)
Exploring the Oregon Coast
November 7-11, 2023
(Waitlist)
Advanced Composition and Storytelling: An Online Workshop
December 2-3, 2023
(Waitlist)
Yosemite in Winter
December 11-15, 2023
(Waitlist)
Death Valley (through Visionary Wild, with co-leader Jerry Dodrill)
March 4-8, 2024
(Waitlist)
Grand Canyon by Raft (through Visionary Wild, with co-leader Jerry Dodrill)
May 2-13, 2024
(Waitlist)
The Mystic Forest: Redwoods Along the Northern California Coast
June 2-6, 2024
(Waitlist)
Starry Skies Adventure: Yosemite and the Eastern Sierra
June 30 - July 3, 2024
(Waitlist)
The Range of Light: Yosemite and the High Sierra
July 15-19, 2024
(Waitlist)