The Art and Craft of Digital Printing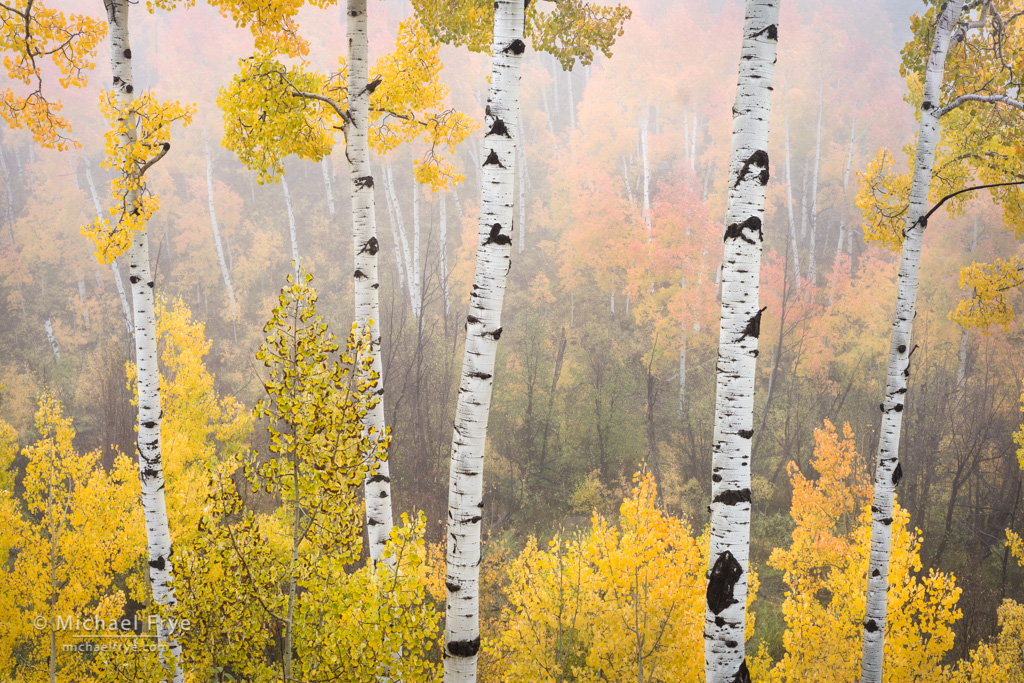 • Instructor: Michael Frye
• August 24-26, 2018
• Old Town Pasadena, California
• Focus: Digital Darkroom
• Level: Intermediate and Advanced
• Maximum 12 Participants
• Tuition: $825 (includes $75 lab fee)
• Workshop FAQ
This workshop is full!
Please email us to sign up for the waiting list.

Are you sometimes disappointed by prints of your images? If so, you're not alone. Many photographers have told me that their prints look dull compared to the on-screen image. But it's possible to make prints that are as vibrant and luminous as they look on screen – if not more so – and this workshop is designed to help you do that.
We'll cover processing images and creating master files in Lightroom and Photoshop, starting with fundamentals, and moving into more advanced techniques. But the heart of this workshop lies in turning those master files into beautiful prints. We'll cover the technical nuts and bolts of printing, but more importantly, we'll delve into all the nuances of translating an image from screen to print in order to make prints that transmit all the beauty and feeling the image can convey.
Here are some of the topics we'll cover:
• Making a master file
• The importance of finding the right white balance
• Mastering curves
• Dodging and burning
• Making complex selections easier
• Black-and-white conversions
• The power of Smart Objects
• Working with challenging high-contrast images
• Blending images for increased dynamic range and depth of field
• Translating the master file into a print
• Color management and printer profiles
• Proofing workflow
• Adjusting brightness, contrast, shadows, and white balance for the printer, paper, and lighting
• Advanced sharpening techniques
• Noise reduction
• Print mounting and display
This class is designed for people who are comfortable using Lightroom and/or Photoshop (including those who have taken one of my Lightroom workshops), but want to make better prints from their digital files. We will be covering image-processing and printing in depth, but we won't cover importing and organizing images in Lightroom's Library Module (which I cover in my Lightroom workshops) or Bridge. The workshop will include one-on-one help with fine-tuning individual images. This is a hands-on workshop, so you'll need to bring your own laptop with Lightroom and Photoshop installed to be able to process and print images (we'll have two Epson P800 printers for our use).